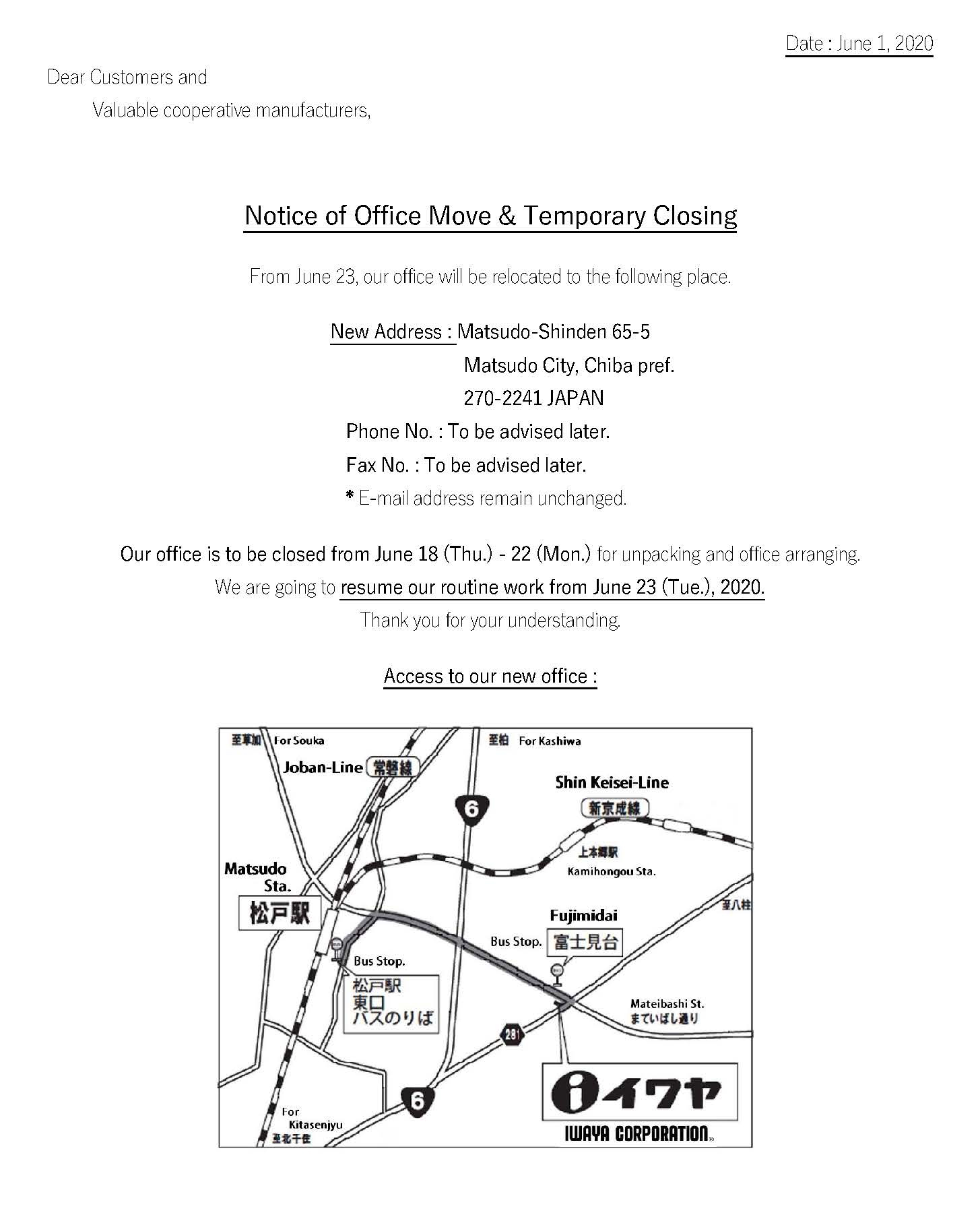 Come on "BUDDY" My room-mate Retriever

I

can detect the direction of your Voice.
You can enjoy with 3 different modes.
1)Come on play.
2)Touch, hug. etc.
3)Dog entertainment mode.

Item #3200-1
Requires battery AAbattery×4
Product Size(W×H×D)150×250×270 mm
©2017 IWAYA CORP.PAT.P
Cheerful Bear

Baby acquires basic knowledge of way of living


with the bear through bear's songs with fun.
Let's baby sing the songs with the bear.
Kids don't like tooth-brusing, having-meals, tidying.
This cheerful bear helps your kids to do so while singing cheerful songs and these soft songs etc. give ease to kids and parents.
Automatically, kids learn good lifestyle habbit while hearing these songs etc.


Item #3196-9
Requires AAbattery×3
Product Size(W×H×D):220×360×150 mm
       ©2017 IWAYA CORP.PAT.P 🄫CHIBI-ROCK 🄫TKH     
CRAFTY ROOM

Let us make stylish miniature room with this kit.

You can enjyoy paper craft, handy weaving, making Pompom, Tassel etc.
You can experience many of craft art with one.
To feel the pleasure of making things, watching a fashionable interior miniature room and fancy indulging etc.
We can help you to supply the time to engross.
The only necessary tools are scissors and box cutters.
 
Item #6142-1/2/3
Product Size(W×H×D):260×140×190 mm
©2017 IWAYA CORP.PAT.P
Huggy Doggy Pets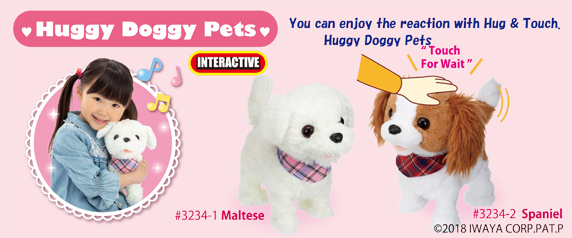 You can enjoy the reaction with Hug & Touch. Huggy Doggy Pets.
★When you touch his head, he can "wait".
★When you hold him, he makes "Sniff" sounds.
★When you touch his back, he stops & Bow Wows.
★With holding him and when you touch his head, he sings a song.

Item #3234-1/2
Requires AAbattery×3
Product Size(W×H×D):180×240×240 mm
©2018 IWAYA CORP.PAT.P     


Red cheek dog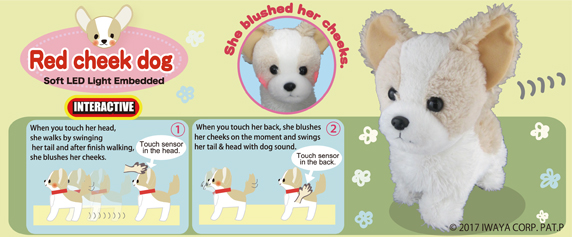 When you touch her heads, she blushes her cheeks joyfully.
When you touch her back, she gets bashful & amiable.



 Item #3222-1
Requires AAbattery×3
Product Size(W×H×D):170×250×250 mm
©2017 IWAYA CORP.PAT.P   


Fluffy Dogs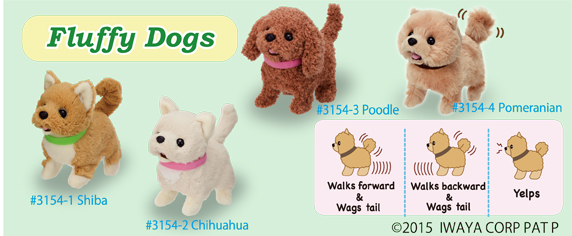 ★Walks forward & Wags tall.
★Walks backward & Wags tall.
★Yelps.

Item #3154-1/2/3/4
Requires AAbattery×2
Product Size(W×H×D):110×190×210 mm
©2015 IWAYA CORP.PAT.P    
Iris Rabbit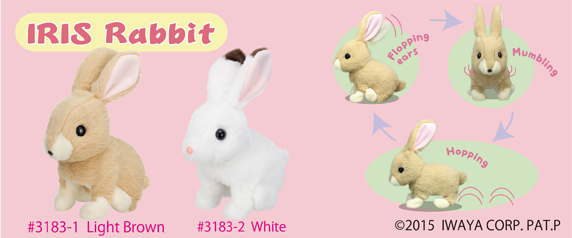 It's like a real bunny.
Best in size bunny for young children.

Item #3183-1/2
Requires AAbattery×2
Product Size(W×H×D):80×220×170 mm
©2015 IWAYA CORP.PAT.P
R/C Pomeranian,Chihuahua,Rabbit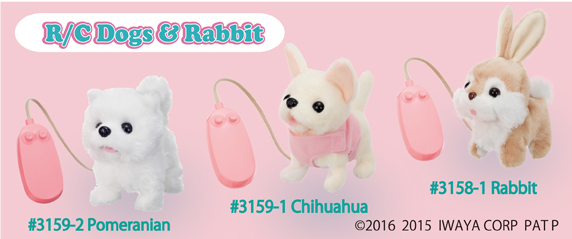 Item #3159-1/2 #3158-1
Requires AAbattery×2
Product Size(W×H×D):90×135~190×125 mm
©2015,2016 IWAYA CORP.PAT.P